Online Banking
Have convenient access to your accounts 24/7 with MinnStar Bank's online banking. With multifactor authentication you can feel confident knowing that your financial information is secure. With online banking you have access to:
Account balance and transaction information
Transfer funds between your accounts
Make loan payments or other bill payments
View account statements
Create account alerts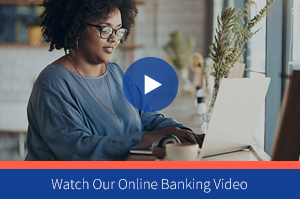 Go green and do your part to save paper by signing up for eStatements from MinnStar Bank.
eStatements are available immediately with no delays, unlike traditional paper statements that are delivered in the mail. Customers will receive an email notification of when their eStatement is available to be viewed through their online banking.
To sign up for eStatements:
Login to your online banking account
Select Profile in the upper right
Scroll down to Electronic Statements and select Edit
Proceed with eStatement selections
Stay informed on important account activity. MinnStar bank offers custom alert messages through email, text, and push notifications on the information you want to know. Create alert messages to notify you of specific account activity like:
When your account balance falls below a set dollar amount
When your direct deposit has arrived
When checks clear your account
When a debit card purchase has been made
When your CD is up for renewal
When your loan payment has been made
To get started, configure your alerts through online banking.