Business Banking
It is about more than just business banking. At MinnStar Bank, we are committed to taking the time to understand your business banking needs, goals and dreams. We offer a complete selection of financial products and services, backed with a knowledgeable staff that will help your business grow and succeed.

Checking
Business Checking Accounts
For checking account information please contact a MinnStar Bank customer service representative at 507-625-6816. Thank you.
---

Savings
Money Market Savings
MinnStar Bank's Money Market Savings account provides a monthly statement of your savings account history. If you have a checking account with us you are eligible to have your savings account history included on your monthly checking account statement. There is a $1,000.00 minimum balance required and a market rate of interest is paid monthly based on the average daily balance. If your daily balance drops below $1,000.00 any day of the month, a monthly minimum balance fee of $6.00 is charged for the entire statement cycle. This account has a limit of six (6) pre-authorized debits per month. There is also an excess debit fee of $6.00 per debit after the first six (6) debits during each monthly statement cycle.
---

Business Debit Card
The MinnStar Business Debit Card offers you a convenient way to make business purchases. Each time you make a purchase, the amount of your purchase will be deducted from your checking account. The only difference is you won't have to show two forms of identification or wait for check approval. Your purchases appear on a detailed statement that includes the date, location and amount of every transaction, so you can easily track your business expenses with online banking.
---

Business Credit Card
MinnStar Bank offers Business Credit Cards to use for corporate travel, corporate meals or supply purchases.  With 24/7 access to account information you can always be aware of account activity and access account information when you need it—check balances, analyze spending or make payments safely and securely.
For more information contact:
Linda Reid, Mankato
linda.reid@minnstarbank.com
---

Merchant Services
Boost sales, save time and money, improve productivity and level the competitive playing field with the help of MinnStar Bank's Merchant Services. We offer easy and simple PCI compliance, backed by the resources and technology to make it more convenient for your consumers. All terminals arrive EMV chip card ready and our equipment leasing program will provide your business with access to new, state-of-the-art equipment every three years at the end of the leasing period.
For more information contact:
Linda Reid, Mankato
linda.reid@minnstarbank.com
---

Commercial Real Estate
---

Commercial Loans
---

Operating Lines of Credit
---

Other Loan Programs
MinnStar Bank works hard to help the greater Mankato Area Businesses secure the financing they need.  MinnStar Bank was ranked in the top 25 among all MN banks for SBA Lending for 2014, as published in the Mpls/St. Paul Business Journal.
---

Apply for a Loan
Interested in applying for a loan with MinnStar Bank? A loan officer can provide you with details and loan application requirements. You can apply by fax, email, mail or in person.
MinnStar Bank, Lake Crystal
507-726-2137
customerservice@minnstarbank.com
MinnStar Bank, Mankato
507-625-2137
customerservice@minnstarbank.com
---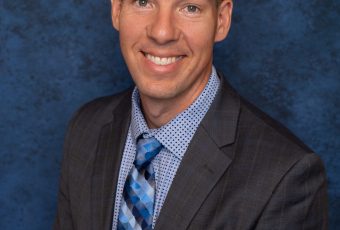 Meet the Banker
Mark Monson
Mark Monson provides customers with more than 28 years of experience in the banking industry. He works with senior leadership to ensure that all aspects of the bank run as efficiently as possible, manages a large commercial loan portfolio and continues to work on the development of new commercial relationships and banking partnerships.
Learn more